Here for you whenever, wherever
Navigating changes in behaviour related to dementia can be challenging. That's why we offer free, evidence-based support nationwide, 24 hours a day, 7 days a week.
We bring together expertise in complex dementia care across the aged care sector to improve the quality of life for people living with dementia and their carers. And it starts by working closely with you, the person you care for and their care network – giving you skills and support to improve care and make sure the services people with dementia receive are responsive to their needs.
Dementia Support Australia services are:
Collaborative and work closely with the person living dementia, their carers and care network.
Evidence-based and proven in practice.
Focused on outcomes – this helps us build responses that work for you and your care teams through relationship-based approaches.
Led by HammondCare, Australia's most innovative health and aged care provider.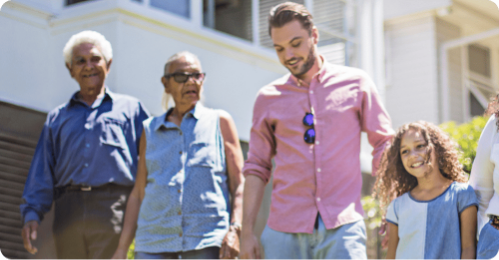 I'm a friend/family carer
The right support for you and your loved one
If you are a family or friend caring for someone living with dementia, you don't need to do it alone. We offer proven advice, support and skills to help improve the quality of life for person you care for – and you, regardless of where you live.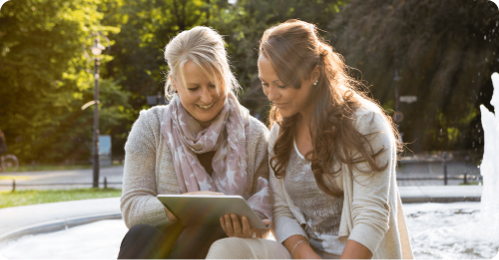 I work in Health/Aged Care
Working collaboratively for better outcomes
From understanding the person, providing expert advice and offering needs-based assessments and building staff capacity – we can help. We work with nurses, doctors, care staff and other health professionals to improve quality of life for people living with dementia.
Filter resources
Filter resources
Topics
All Topics
General
Behaviour
COVID-19
Design
Music
Engagement
Podcast
Audience
All Audience
Healthcare Provider
Aboriginal & Torres Strait Islander
Family carer
LGBTIQ+
Resource Types
All Resource Types
Webinars
Videos
Documents
Webinars
News & Articles
Podcast
Languages
All Languages
广东话 - Cantonese
Hrvatski - Croatian
Ελληνικά - Greek
Italiano - Italian
普通话 - Mandarin
Tiếng Việt - Vietnamese
Work with us
If you want to be empowered at work, share knowledge and learn, and help improve quality of life for people with dementia, a career at DSA is for you. Our welcoming team and environment empower you to be the best person you can be. You are heard for what you have to say, and recognised for what you achieve. If you are looking for a career with real purpose talk to us. Because at DSA, every person matters.