Dementia can affect us all. We're here to help.
When a person living with dementia is experiencing changes to their behaviour, we work with you to understand the causes – and help you improve their quality of life.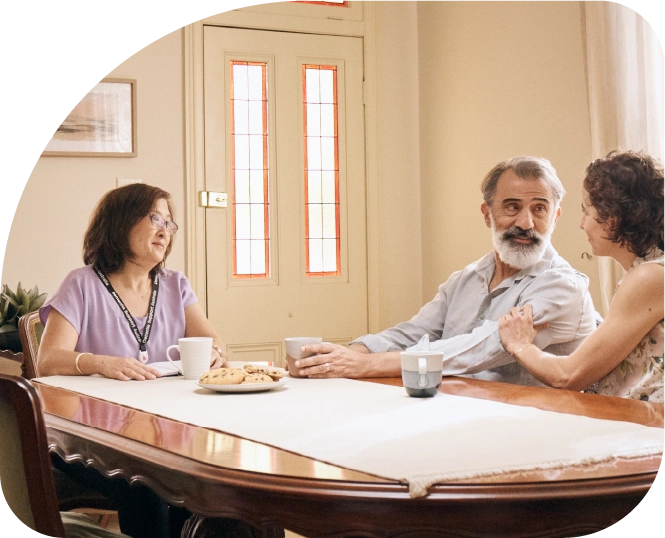 Behaviour support starts with understanding
Every person is different, and so are their needs. Our goal is to provide carers and care network with the tools to better understand the causes of behaviour in people living with dementia.
We focus on getting to know the person with dementia and their individual experiences, likes and dislikes and routines. After careful assessment, we provide personalised expert advice and strategies – working with you, the person with dementia and their wider care network to address their needs and allow for ongoing care and support.
Funded by the Australian Government and led by HammondCare, we bring together industry-wide expertise, build sector capacity and create partnerships for better dementia care around the country. Our nationwide service recognises the individual experiences of people living with dementia and recommends the ideal service level for each person.
Watch our new campaign video
Our team
Our people come from a variety of cultural and professional backgrounds - much like those we support. Drawing on their extensive collective knowledge and dementia experiences, our people are certified and specially trained to provide the best support to you and the person in your care.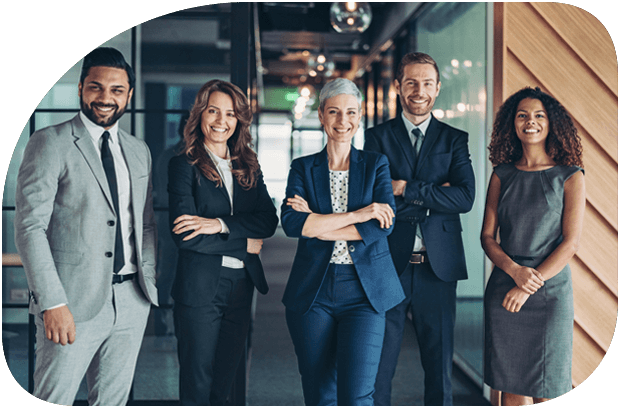 Work with us
If you want to be empowered at work, share knowledge and learn, and help improve quality of life for people with dementia, a career at DSA is for you. Our welcoming team and environment empower you to be the best person you can be. You are heard for what you have to say, and recognised for what you achieve. If you are looking for a career with real purpose talk to us. Because at DSA, every person matters.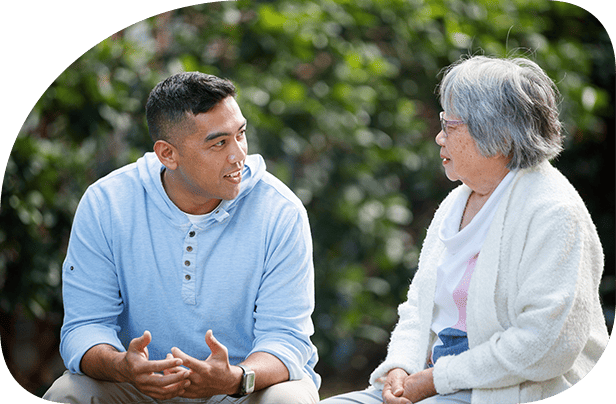 Our impact
DSA has been delivering services across Australia since 2016. Our tailored specialist services support people living with dementia at home, in residential care, and acute care to better understand the reasons for changes in behaviour and how to manage them.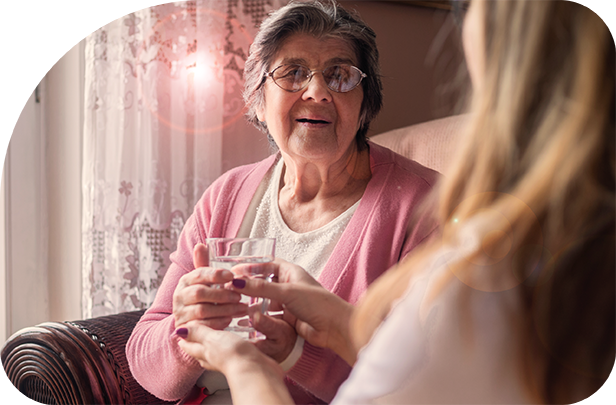 Other dementia resources
Collaboration is crucial to caring well for people living with dementia. That's why we have formed a network of specialists by working closely with Australian Government funded programs, including Dementia Training Australia and Dementia Australia. Together, we provide education, training, advocacy and support for all Australians impacted by dementia – those who live with it, their families, and wider care network.
Dementia Australia advocates for people of all ages living with all forms of dementia, and for their families and carers.
Dementia Training Australia provides dementia-specific accredited and non-accredited education, training, and professional development for aged and health care professionals.
Caring well for people with dementia is our priority. And the only way we can do this is through strong partnerships and collaborations.
Frequently Asked Questions
What does it cost to access your services?
We are funded by the Australian Government and all our services are free to access.
If I am not happy with the service, what can I do?
Do you offer service after hours or on public holidays?
Our teams work 365 days a year, 24/7 - so you can access us anytime from anywhere in Australia. This might mean that the best time to visit or speak with you is after hours – that's ok. Talk to your consultant about what works best for you.
I'm interested in working with DSA. Where can I learn more?
I'm interested in research about dementia and behaviours. Can you help me?
Dementia Support Australia is a service led by HammondCare. HammondCare have a range of research programs that you can learn more about or if you are interested in research, you can contact them to talk about your project by emailing rgo@hammond.com.au
I'd like to have someone speak at our event/location about DSA services. How can I organise this?
Our team is happy to organise a DSA speaker to provide more information about our services. If you are interested in a DSA Speaker, please fill out the request form.