Our impact
When a person living with dementia experiences changes in behaviour it can be distressing and disruptive to the person with dementia and those caring for them. Since 2016, DSA has supported over 50,000 clients and 97% of aged care homes across every state and territory in Australia.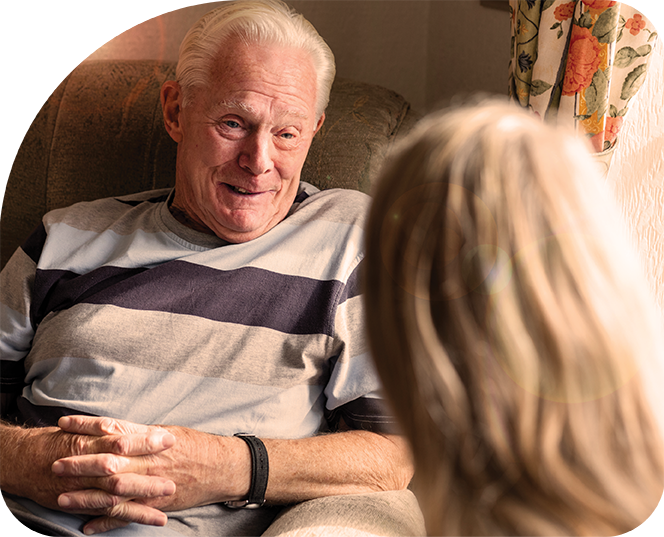 "How delighted I was when I visited dad yesterday. For the first time in months he had a genuine smile on his face. He seemed happy and joyful, addressing me by name and asking after other family members… Medication changes alone cannot be the whole explanation. I am confident that (DSA) staff have played a major part."
- Daughter of DSA client, Jerry
We want your feedback
We want our services to work for you. If we have done something well or not so well, we want to hear about it. With your help, we can continue to improve our services supporting people with dementia when behaviours impact their care.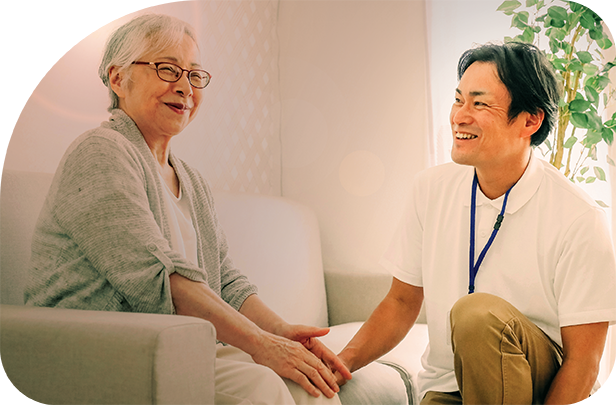 Frequently Asked Questions
What does it cost to access your services?
We are funded by the Australian Government and all our services are free to access.
If I am not happy with the service, what can I do?
I'm interested in working with DSA. Where can I learn more?
I'm interested in research about dementia and behaviours. Can you help me?
Dementia Support Australia is a service led by HammondCare. HammondCare have a range of research programs that you can learn more about or if you are interested in research, you can contact them to talk about your project by emailing rgo@hammond.com.au
Do you offer service after hours or on public holidays?
Our teams work 365 days a year, 24/7 - so you can access us anytime from anywhere in Australia. This might mean that the best time to visit or speak with you is after hours – that's ok. Talk to your consultant about what works best for you.