Do you need more support?
Changes in behaviour can mean your care needs also change.
And we are here with a dedicated helpline 24 hours a day, 7 days a week.
Specialised dementia consultants determine which service will be most suitable based on your individual circumstance and impact of behaviour change. And we'll develop personalised strategies, advice and practical ways to support the person in your care.
To be eligible for DSA services, the person requiring support must:
Have a diagnosis of (or is suspected of having) dementia.
Experience behaviours as a result of their dementia that impact their care or be at risk of this in the community.
Agree to receive DSA services (or have the consent of their nominated person responsible for their care).
For engagement support our team can talk to you about how to access our services.
Why behaviours change
Dementia can impact a person's ability to control what's going on around them, and how they respond to situations. The only way they may be able to respond or communicate is through their behaviour. This is often the result of distress or a sign that their medical condition has changed.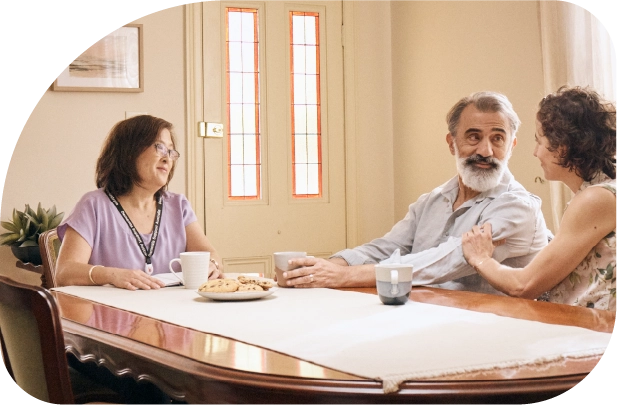 Who we help
It doesn't matter where you or the person you support lives. This can be at home or in the community, in day centres or respite or in aged care. We're here to support regardless when behaviour impacts on care. We also have no age limitation – so if you're a carer for someone with younger onset dementia or childhood dementia you can still access our services. And if in doubt, reach out and we can connect you to the best support available for you.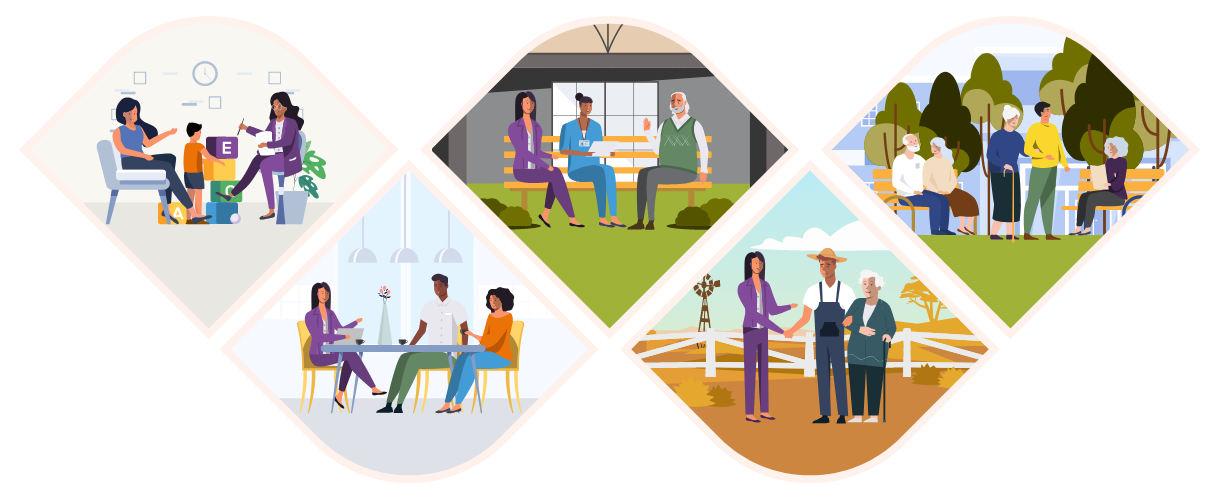 Frequently Asked Questions
My loved one lives in residential care, can I request DSA to come in and help?
Yes - we can provide you with general advice about what might help initially. Then we'll contact the aged care provider and seek their permission to be involved as well. We encourage a partnership between carers, aged care providers and the person living with dementia to get the most effective outcomes.
The person I support is living alone with dementia. Can you still help?
Yes we can. They must, however, consent to having us involved in their care. We can also provide you with some ideas on what might help, and additional resources and referrals to other services if you need them.
My parents don't speak English, but they need help. How will you support them?
Our dementia consultants speak over 35 languages, and we use translators and interpreters where English is not the first language. We also work from a person-centred approach. This means, your cultural, social and spiritual background guides our work and interventions. So what we do is specifically tailored to each referral.
Filter resources
Filter resources
Topics
All Topics
General
Behaviour
COVID-19
Design
Music
Engagement
Audience
All Audience
Healthcare Professional
Aboriginal & Torres Strait Islander
Family Carer
LGBTIQ+
Resource Types
All Resource Types
Documents
Languages
All Languages
广东话 - Cantonese
Hrvatski - Croatian
Ελληνικά - Greek
Italiano - Italian
普通话 - Mandarin
Tiếng Việt - Vietnamese