Events
Find all the latest information on upcoming events that we're hosting. Whether you're a healthcare professional looking to expand your knowledge, or a carer interested in learning how to better support a person living with dementia, we have a diverse range of events to suit your needs.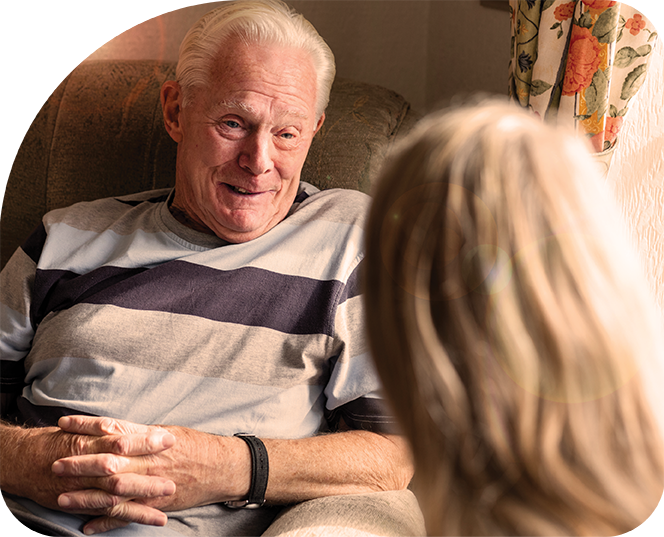 Would you like a DSA expert to speak at your event or location?
If you want one of our passionate and dedicated people to speak at your event or location, simply fill out the speaker request form.
Free Supporting Complex Dementia Workshop


With so many changes across the aged and dementia care sector, now is the time to invest in learning more about programs that can support you, those you care for and the workforce.
The workshop brings together leading experts from across the sector. Featured presenters will discuss topics including why drug treatments may not be the only or best option, dedicated programs that support staying at home and how to access more care when it is needed. Plus, our panel of experts will answer your questions.
You will also have a unique opportunity to network with those leading the latest in training and services supporting people living with dementia and carers.
Frequently Asked Questions
What does it cost to access your services?
We are funded by the Australian Government and all our services are free to access.
If I am not happy with the service, what can I do?
I'm interested in working with DSA. Where can I learn more?
I'm interested in research about dementia and behaviours. Can you help me?
Dementia Support Australia is a service led by HammondCare. HammondCare have a range of research programs that you can learn more about or if you are interested in research, you can contact them to talk about your project by emailing rgo@hammond.com.au
Do you offer service after hours or on public holidays?
Our teams work 365 days a year, 24/7 - so you can access us anytime from anywhere in Australia. This might mean that the best time to visit or speak with you is after hours – that's ok. Talk to your consultant about what works best for you.
Staying at Home
Staying at Home is a free carer wellbeing and respite program designed to empower and upskill carers to support a person living with dementia to remain at home for as long as possible.
In this program you will access tailored support, education, and practical suggestions from experienced staff, including nurses, allied health clinicians and others to help you support people living with dementia to stay at home and support the carers.
If you are interested in participating, please register your interest below.
Register interest