Request a speaker
Would you like a DSA expert to speak at your event or location?
If you want one of our passionate and dedicated people to speak at your event or location, simply fill out the speaker request form.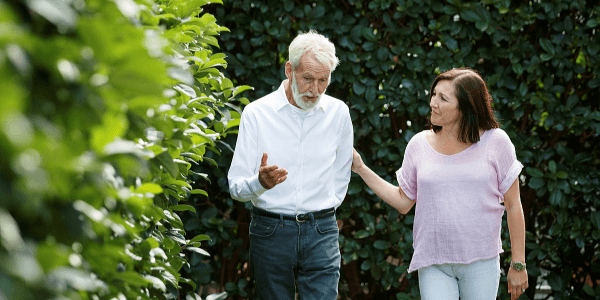 Frequently Asked Questions
What does it cost to access your services?
We are funded by the Australian Government and all our services are free to access.
If I am not happy with the service, what can I do?
I'm interested in working with DSA. Where can I learn more?
I'm interested in research about dementia and behaviours. Can you help me?
Dementia Support Australia is a service led by HammondCare. HammondCare have a range of research programs that you can learn more about or if you are interested in research, you can contact them to talk about your project by emailing rgo@hammond.com.au
Do you offer service after hours or on public holidays?
Our teams work 365 days a year, 24/7 - so you can access us anytime from anywhere in Australia. This might mean that the best time to visit or speak with you is after hours – that's ok. Talk to your consultant about what works best for you.
Get in touch
Please complete this form to organise a free information session about DSA's services.
DSA has a person-centred approach with the provision and implementation of strategies. As such, general dementia training is not within the scope of our service and this request cannot support dementia training requests.
If you require support relating to a specific person living with dementia who is experiencing changes in their behaviour that impact their care or the carer, please make a referral via our referral form or by calling 1800 699 799.