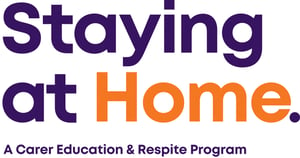 Helping people who live with dementia to stay at home longer
Staying at Home is a free education and respite program. It provides carers with advice and practical strategies on how to support a person living with dementia to remain in their own home for as long as possible.
As a part of the program, people living with dementia are offered an introduction to respite and receive tailored support to maintain meaningful activities at home. Carers and the person living with dementia also participate in the educational program.
Designed as a residential program, you will join other carers and people living with dementia in a peer support program.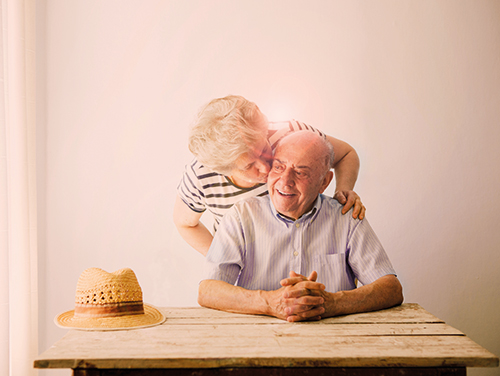 Why attend the program
In this program you will access tailored support, education and practical suggestions from experienced staff, including nurses, allied health clinicians and others to help you support people living with dementia to stay at home and support the carers.
Topics include:
Understanding more about the impact of dementia
An introduction to respite, including respite planning
How to access community care services
Looking after yourself
Planning for the future
Supporting behaviour changes associated with dementia
Support for transition into respite care
Meaningful engagement: how to continue enjoyable activities for longer
Managing physical changes: mobility continence, communication
Environmental impacts
and more
June
21st and 22nd June 2022
9.30 am - 3.30 pm
2 Ernest Pl, Ford Room, Crows Nest NSW 2065
July
Friday 1st July 2022
9.30 am - 3.30 pm
Caulfield Park Bowling Club
280 Balaclava Rd, Caulfield North VIC 3161
July
Tuesday 26th - Thursday 28th July 2022
Hart Cottage, HammondCare Horsley
116 Shone Avenue, Horsley NSW 2530
August
Tuesday 9th August - Thursday 11th August 2022
Hart Cottage, HammondCare Horsley
116 Shone Avenue, Horsley NSW 2530
September
Tuesday 13th - Thursday 15th September 2022
Sinclair Cottage, HammondCare Miranda
86-110 Bellingara Rd, Miranda NSW 2228