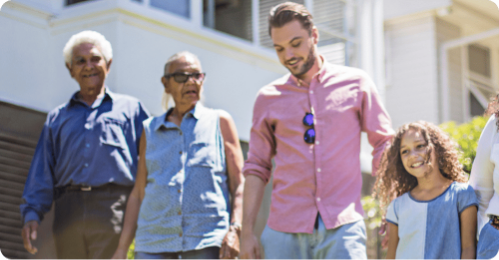 I'm a friend/family carer
The right support for you and your loved one
If you are a family or friend caring for someone living with dementia, you don't need to do it alone. We offer proven advice, support and skills to help improve the quality of life for person you care for – and you, regardless of where you live.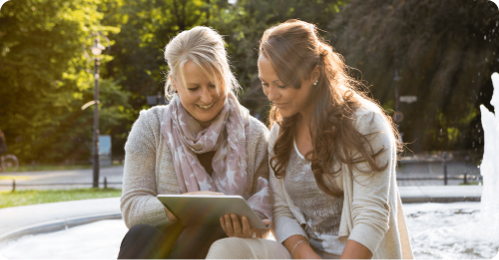 I work in Health/Aged Care
Working collaboratively for better outcomes
From understanding the person, providing expert advice and offering needs-based assessments and building staff capacity – we can help. We work with nurses, doctors, care staff and other health professionals to improve quality of life for people living with dementia.
Frequently Asked Questions
I am a family carer. What can I expect when I call DSA?
We know that making that first contact can be difficult – so we will take the time to get to know you and what is happening. We do this to understand if we are the right service – if we aren't we'll support you to access the right services.
When we talk with you, we will want to learn more about the person living with dementia, who is involved in their care and what has changed.
We'll provide you with some general information until one of our consultants can make a time to visit. This might include sending you resources, or other supports.
How much support will we receive?
We'll assess this on a case-by-case basis because our services our individually tailored. We'll keep you informed along the way. And you can contact any of our team at any time for updates.
How long does it take before I receive support?
At DSA, we take time to understand what is happening.
So, initial advice may be provided over the phone within 4 hours of the initial contact (business hours) or 24 hours (out of hours). But our consultants are available 24/7 so usually, you'll be connected to someone to talk to immediately. Or, you can access additional supports through our Live Chat functions.
Once we understand what is happening, face-to-face visits can occur within 48hrs - 1 week of initial contact, depending on the client and carers needs.
Who do I call if I want to ask a question about DSA?
You can contact DSA
Chat online
By calling the DSA helpline on 1800 699 799 and speaking to a consultant
By emailing dsa@dementia.com.au
Face to face
Send an online form: Refer Now
In regional centres, how often will you visit?
DSA recognises that rural and remote Australians require the same standard of access to this vital programme as those in metropolitan cities. No matter where you are located in Australia, response times for DBMAS and SBRT remain the same.
DSA consultants have the capability to reach rural and remote clients within one week for DBMAS and 48 hours for SBRT cases.
What is the difference between DBMAS, SBRT and NBA/SDCP?
At DSA, we provide the right care at the right time. When you contact DSA, our accredited dementia consultants will talk to you and determine which service will be most appropriate to meet your needs.

For carers and people living with dementia at home, in care or transitioning from acute care

Are a responsive mobile workforce available to provide timely expertise and advice to residential carers and staff where there is more risk identified
Determines eligibility for the Specialist Dementia Care Program (SDCP)
Each support service can be accessed independently. DSA identifies the optimal service level for each client via a team of health professionals with extensive experience of supporting people living with dementia.